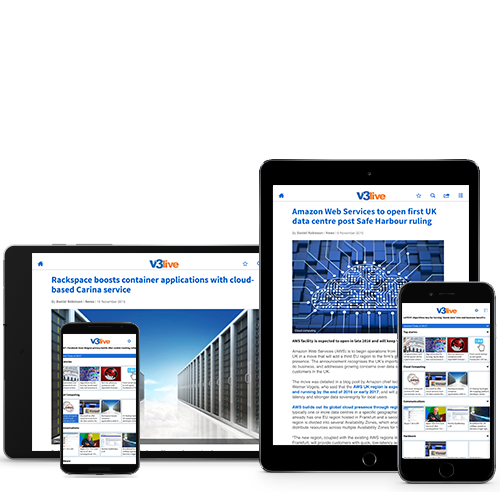 Launching the new V3 continuous app
V3 is making its exclusive content even more accessible through the launch of its new continuous app. Replacing the former magazine app, the V3 Live app will offer a seamless, one-stop shop for easy navigation through all the latest and archived content on V3.co.uk. Along with the ability to categorise the news, analysis and reviews most relevant to you, the new V3 app will allow you to bookmark your favourite articles and even read them offline. It has never been easier to get hold of the information you need, any time you need it, anywhere.

The V3 Live app is available on iOS and Android devices free.
Still have questions regarding the app? View our FAQ Page for more information.

Forgotten your username/password? Click here for help.